Calling LMT's,PT,OT, Personal Trainer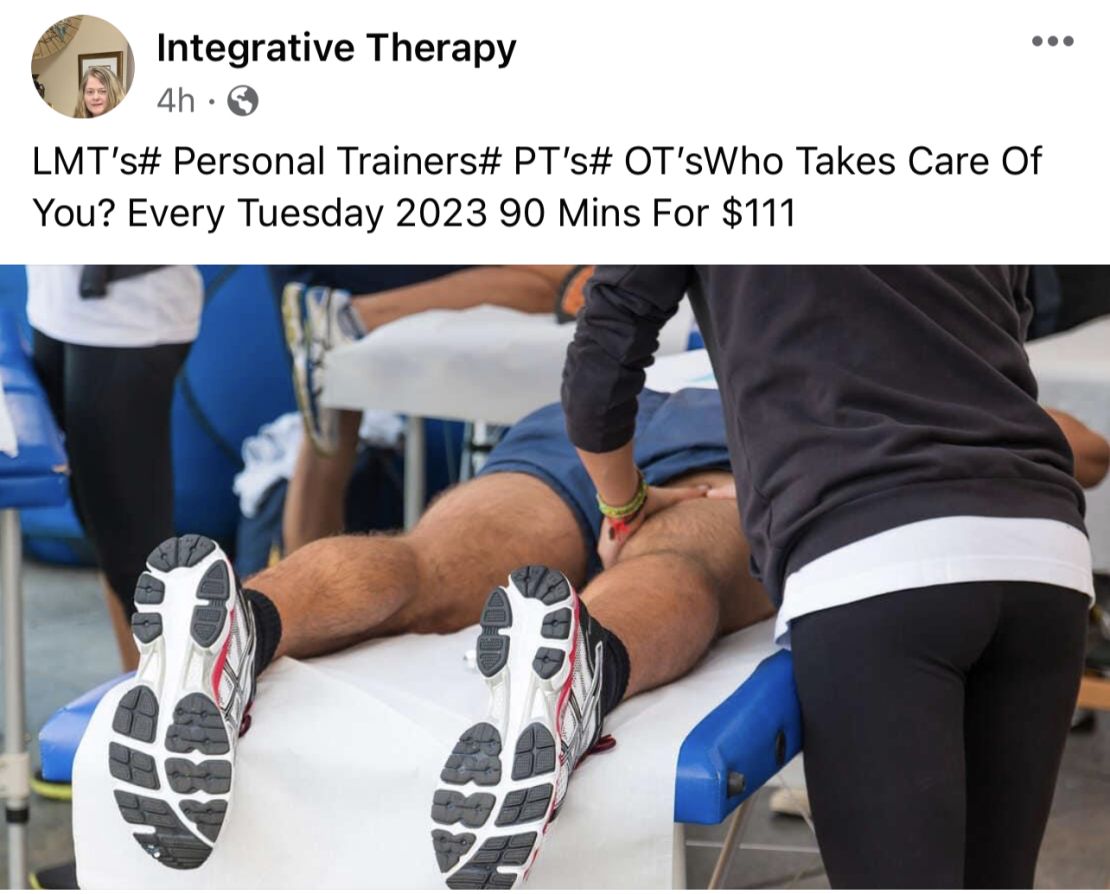 During 2023 Every Tuesday the above professions can now step into Receiving Mode & start to give back to themselves instead of Always being the Giver. It's 100% ok to step into allowing yourself to receive the care you give so many others day in and day out. Don't wait until you're hurt and forced to receive care. Listen to your own advice and be more proactive with your body's TLC. Receive any modality within this 90 minute time frame that is tailored exactly for your needs.
Do you want to just relax, unplug, not talk? Do you have some pain that is just lingering, need a helping hand, & distraction while we work on your areas from the pain with a friendly chat? You set the tone! It's your time!
Let's face it the leverage just isn't the same when we work on ourselves! Sometimes it is hard to figure out how to help our own bodies!
By chance is your nervous system wired for sound and you're stuck in busy like a bee mode? Burning the candle at both ends? Do you need help switching gears so that you can slow down and show up for yourself in your daily life? As Practitioners we are not free from aches, pains & injuries just because we take care of others! We don't get an exemption card for this area of life & it's up to us to step up for ourselves. Make your appointments today!